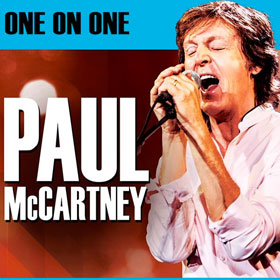 Paul McCartney en el Estadio Azteca
Paul McCartney regresa a México para presentarse el sábado 28 de octubre en el Estadio Azteca.
La nueva gira One On One incluye una deslumbrante producción nueva, así como temas clásicos del catálogo de Paul nunca antes tocados en vivo. El One On One Tour abarca toda la carrera de Paul – desde su primer trabajo con The Quarrymen hasta su más reciente colaboración con Kanye West y Rihanna – además de tesoros de The Beatles, Wings y temas de su catálogo en solitario en el que desde luego no faltan las sorpresas.
Boletos disponibles en StubHub: