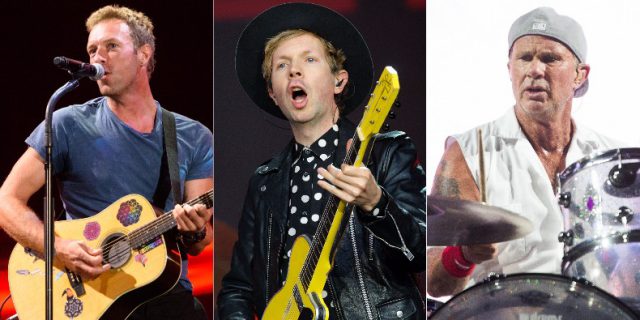 El líder de Coldplay, Chris Martin, se unió a Beck y al baterista de los Red Hot Chili Peppers Chad Smith para un concierto a beneficio del Boys and Girls Group, en Malibú.
Acompañados por Jakob Dylan de The Wallflowers, el tecladista de the E Street Band Roy Bittan y Davide Rossi de Goldfrapp, la banda interpretó varios covers: "Surfin' USA" de The Beach Boys, "Comfortably Numb" de Pink Floyd y "My Hometown" de Bruce Springsteen, entre otras.
También los acompañó la hija de Chris Martin, Moses Martin, para la canción "House of Gold" de Twenty One Pilots.
Chad Smith a través de una foto en su Instagram, la describió como "mi nueva banda de chicos".
Mirá el video: