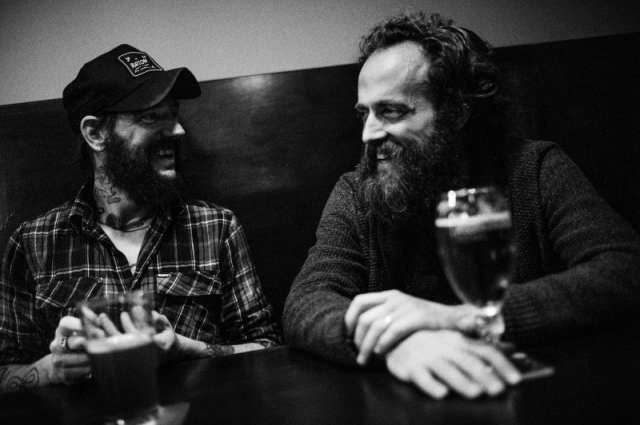 Como ya te adelantamos, Sing Into My Mouth es el título que lleva el nuevo disco grabado entre dos viejos amigos, Sam Beam, de Iron and Wine, y Ben Bridwell, de Band Of Horses. Un álbum de covers que verá la luz el próximo 17 de julio.
Sing Into My Mouth es un homenaje al amor, en doce canciones que estuvieron marcadadas por el estilo e influencias de ambos autores. Clásicos que van desde «This Must Be the Place (Naive Melody)«, de Talking Heads, a «Bulletproof Soul«, de Sade, o curiosidades como «God Knows (You Gotta Give to Get)» de El Perro del Mar. También aparece una hermosa versión de «Done This One Before» de Ronnie Lane, versiones de «Am I a Good Man?» de Them Two o «There's No Way Out of Here«, grabada originalmente en los 70´s por la banda inglesa Unicorn aunque más conocida es la versión que aparece en el debut en solitario de David Gilmour en 1978.
Sing Into My Mouth se grabó en los estudios Echo Mountain en Asheville, Carolina del Norte, y hoy nos llega el primer adelanto que es el cover de los Talking Heads:.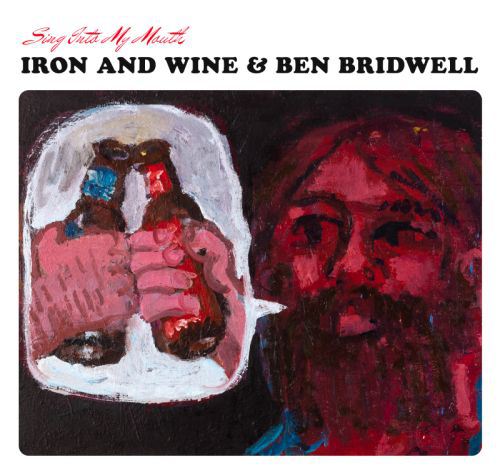 A continuación compartimos el tracklist:
01. "This Must Be the Place (Naive Melody)" (Talking Heads)
02. "Done This One Before" (Ronnie Lane)
03. "Any Day Woman" (Bonnie Raitt)
04. "You Know Me More Than I Know" (John Cale)
05. "Bulletproof Soul" (Sade)
06. "There's No Way Out of Here" (Unicorn)
07. "God Knows (You Gotta Give to Get)" (El Perro del Mar)
08. "The Straight and Narrow" (Spiritualized)
09. "Magnolia" (JJ Cale)
10. "Am I a Good Man?" (Them Two)
11. "Ab's Song" (Marshall Tucker Band)
12. "Coyote, My Little Brother" (Pete Seeger)