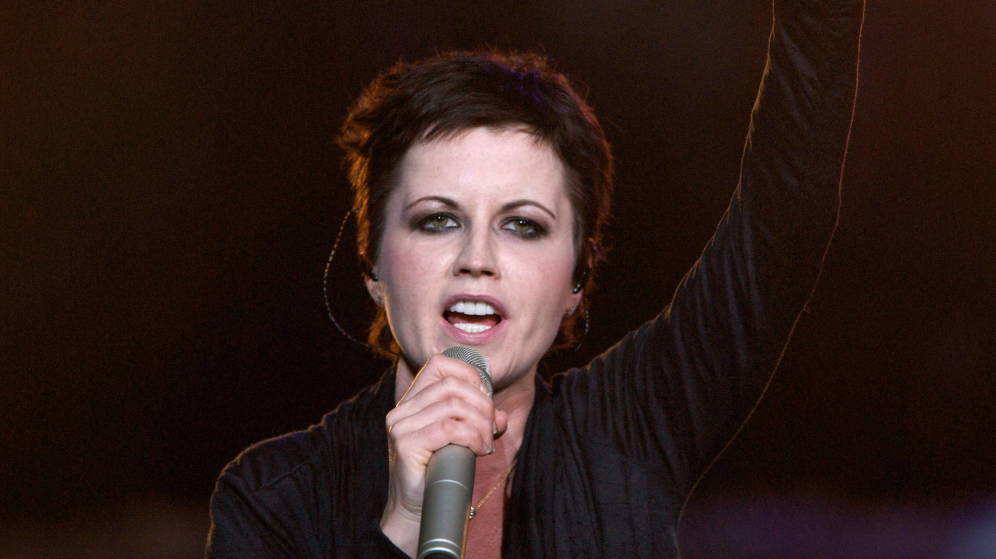 Hace unas horas falleció Dolores O'Riordan, la cantante de The Cranberries, a sus 46 años y de manera súbita. El repentino deceso causó conmoción en sus seguidores y en la industria musical: varios artistas y personalidades públicas compartieron mensajes homenajeando a la cantante irlandesa.
Más abajo podés ver las publicaciones en redes sociales de Duran Duran, Garbage, Best Coast, Wavves, entre otros.
En diálogo con Rolling Stone, el productor Stephen Street dijo: «Todos nos beneficiamos con conocerla y con tenerla presente. Que descanse en paz mi pájaro cantor irlandés».
El presidente de Irlanda, Michael Higgins, publicó un comunicado en el que se lee: «Dolores O'Riordan y The Cranberries han sido una inmensa influencia en el rock y pop en Irlanda e internacionalmente. Recuerdo con cariño cuando Jim Kemmy, político de Limerick, me presentó a Dolores y a The Cranberries, y el orgullo que significaba para él su éxito. Para todos aquellos que apoyan la música irlandesa, músicos irlandeses y las artes performáticas, su muerte será una gran pérdida».
We are crushed to hear the news about the passing of Dolores O'Riordan. Our thoughts go out to her family at this terrible time. https://t.co/6p20QD2Ii5 pic.twitter.com/vXscj0VGHS

— Duran Duran (@duranduran) January 15, 2018
So saddened to hear about the sudden death of Dolores O'Riordan. Our sincerest condolences to @The_Cranberries and all of her loved ones.

— Garbage (@garbage) January 15, 2018
the cranberries were the only thing my whole family ever agreed on. RIP Dolores pic.twitter.com/ososLUdMYu

— WAVVES (@WAVVES) January 15, 2018
this is horrible news to wake up to. rest in peace dolores. https://t.co/KqPvlIs7r0

— Diplo (@_diplo_) January 15, 2018
RIP Dolores https://t.co/cio6Q92XKz via @youtube

— mark lanegan (@marklanegan) January 15, 2018
Devastated for fans and her family- Dolores O'Riorden had such an exquisite voice, so distinctive and defining of an era. She would have continued to be a rare musical treasure late into a long life #gonetoosoon https://t.co/2QH2cPgRf6

— Liz Phair (@PhizLair) January 15, 2018
gone too soon.
rest in power to one of our biggest musical inspirations, dolores o'riordan.
thank you. pic.twitter.com/ZghvQS4p2M

— MUNA (@whereisMUNA) January 15, 2018
One of my fondest memories of the last few years was playing a BC show on the rooftop of a hotel in Cabo and then crashing the house bands set with "Zombie" while Payton Manning was hanging in the audience (lol) RIP Dolores, your voice always got me good ? pic.twitter.com/WoeGhM8zCt

— Best Coast (@BestCoast) January 15, 2018
My first time hearing Dolores O'Riordan's voice was unforgettable. It threw into question what a voice could sound like in that context of Rock. I'd never heard somebody use their instrument in that way. Shocked and saddened to hear of her passing, thoughts are with her family.

— Hozier (@Hozier) January 15, 2018
I'm really shocked that #DoloresORiordan has passed so suddenly
– I was talking to her a couple weeks before Christmas she seemed happy and well – we even spoke about maybe writing some songs together – unbelievable god bless her pic.twitter.com/Pk2QyAaaBw

— Dave Davies (@davedavieskinks) January 15, 2018
Dolores O'Riordan's voice helped me understand my place in the world. Blasting linger a little louder today pic.twitter.com/JvoqRT5imP

— Maggie Rogers (@maggierogers) January 15, 2018
Nooooooooooooooooo ? https://t.co/urnUsJIBce

— Amber Coffman (@Amber_Coffman) January 15, 2018
I once met Delores O'Riordan when I was 15. She was kind and lovely, I got her autograph on my train ticket and it made my day. She had the most amazing voice and presence. So sorry to hear that she's passed away today x

— James Corden (@JKCorden) January 15, 2018
WHAT. dolores o'riordan was an important & (as usual in this industry) under-appreciated poet-power-voice, influencing many…my song "half jack" from the @DresdenDolls 1st record was written directly after hearing "zombie". may her voice carry on & on… https://t.co/ZuXMPllDPh

— Amanda Palmer (@amandapalmer) January 15, 2018
Nooooo!! Have always adored her songs and voice https://t.co/asBAt1RJl1

— josh groban (@joshgroban) January 15, 2018
I have just heard the new regarding #DoloresORiordan I need a little time to process what has happened. Suffice to say, I am very sad to lose someone who meant so much to me and to many people across the world. RIP my songbird

— Stephen Street (@StreetStephen) January 15, 2018
Sad to hear about Dolores O'Riordan. RIP

— Ted Leo (@tedleo) January 15, 2018
Shocked and heartbroken over Dolores O'Riordan's death. The Cranberries were pinnacle in showing me that it was possible to fully embrace masculine and feminine energy in one cohesive sound. She was a true pioneer ?

— Foster The People (@fosterthepeople) January 15, 2018
I'm sad to hear of the passing of Dolores O'Riordan RIP.

— Zane Lowe (@zanelowe) January 15, 2018