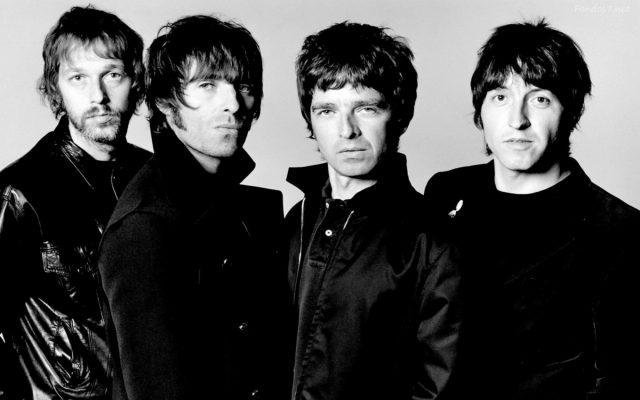 Oasis anunció que reeditará uno de sus grandes discos: Be Here Now, su tercer trabajo publicado originalmente en 1997.
Hacía tiempo que no teníamos noticias sobre la banda, más que las polémicas declaraciones de los hermanitos y algunos rumores de su regreso que siempre quedan en la nada. Esta vez anunciaron que reeditaran este álbum, que contará con 14 tracks grabados en vivo en una sesión en el Caribe (1996), la grabación de una presentación que tuvieron en Knebworth Park, Inglaterra y la mezcla que Noel Gallagher hizo de "D'You Know What I Mean?" que podés escuchar más abajo.
La edición Chasing the Sun de Be Here Now aparecerá el próximo 7 de octubre y ya se puede pre- ordenar aquí.
Tracklist
Disco 1 – Be Here Now (remasterizado)
1. D'You Know What I Mean?
2. My Big Mouth
3. Magic Pie
4. Stand By Me
5. I Hope, I Think, I Know
6. The Girl In The Dirty Shirt
7. Fade In-Out
8. Don't Go Away
9. Be Here Now
10. All Around The World
11. It's Gettin' Better (Man!!)
12. All Around The World (Reprise)
Disco 2 – B–sides & Extra Tracks
1. Stay Young
2. The Fame
3. Flashbax
4. (I Got) The Fever
5. My Sister Lover
6. Going Nowhere
7. Stand By Me (Live At Bonehead's Outtake)
8. Untitled (Demo)
9. Help! (Live In LA)
10. Setting Sun (Live Radio Broadcast)
11. If We Shadows (Demo)
12. Don't Go Away (Demo)
13. My Big Mouth (Live At Knebworth Park)
14. D'You Know What I Mean? (NG's 2016 Rethink)
Disco 3 – Mustique Demos
1. D'You Know What I Mean? (Mustique Demo)
2. My Big Mouth (Mustique Demo)
3. My Sister Lover (Mustique Demo)
4. Stand By Me (Mustique Demo)
5. I Hope, I Think, I Know (Mustique Demo)
6. The Girl In The Dirty Shirt (Mustique Demo)
7. Don't Go Away (Mustique Demo)
8. Trip Inside (Be Here Now) (Mustique Demo)
9. Fade In-Out (Mustique Demo)
10. Stay Young (Mustique Demo)
11. Angel Child (Mustique Demo)
12. The Fame (Mustique Demo)
13. All Around The World (Mustique Demo)
14. It's Gettin' Better (Man!!) (Mustique Demo)