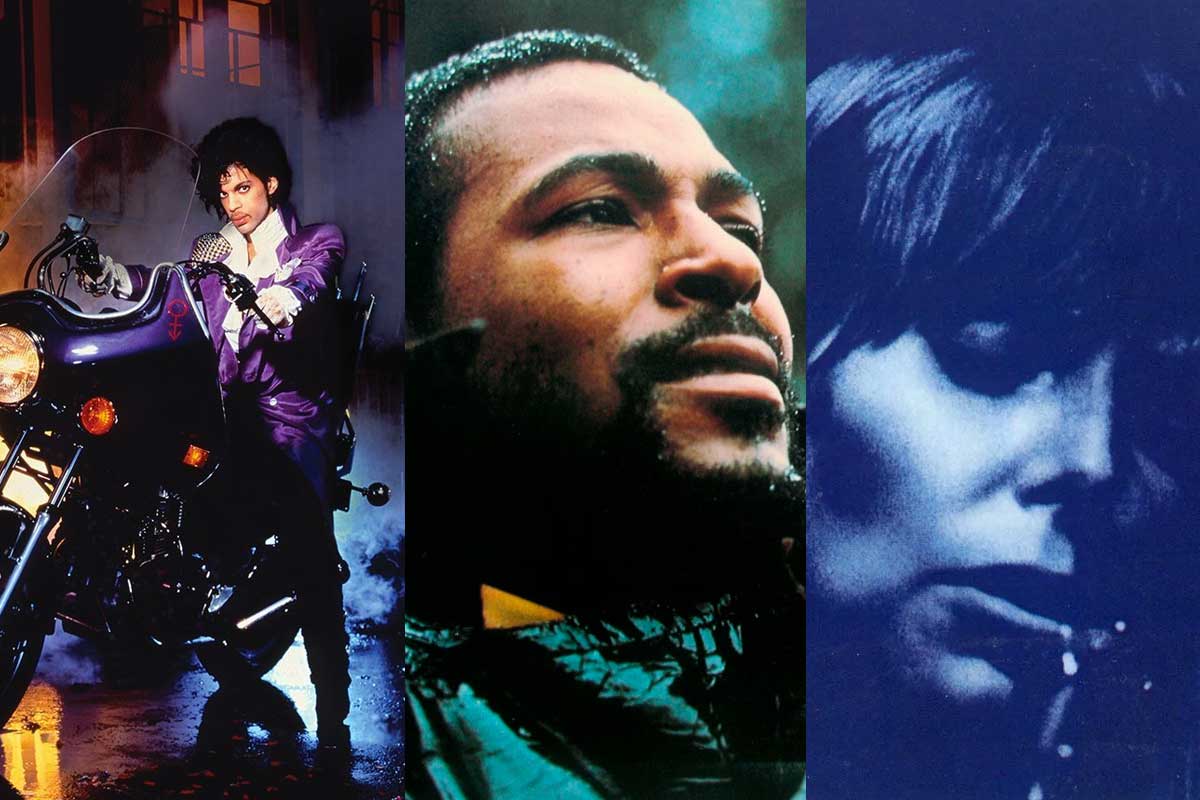 La industria musical ha tenido discusiones muy interesantes en años recientes sobre la visibilización del arte hecho por mujeres y disidencias. Asimismo, se han discutido asuntos como la apropiación cultural y la segregación racial que ha sido moneda corriente durante mucho tiempo en la escena sonora global.
Ahora, la revista Rolling Stone publicó una nueva versión de su listado de 500 mejores álbumes de la historia, y en esta oportunidad ya no está dominado por hombres blancos tocando rock. Su lista de 2003 fue ligeramente actualizada en 2012 y tan solo contaba con tres álbumes de artistas femeninas entre sus 50 principales. Peor aún, el primero de ellos en aparecer era Blue de Joni Mitchell que ocupaba el puesto 30. En cambio, cinco discos de The Beatles aparecieron entre las primeras 14 posiciones. En esa misma selección había tan solo 12 álbumes hechos por afrodescendientes y ninguno de una mujer afro. Además, tan solo había una placa de hip-hop entre el top 50: It Takes a Nation of Millions of Millions to Hold Us Back de Public Enemy en el lugar número 48.
En esta actualización, se reposicionaron varios álbumes que ya estaban y se reemplazaron algunos. Algunas de las figuras clave cuya obra se puso en valor fueron Lauryn Hill, Marvin Gaye, Prince, Aretha Franklin y Kendrick Lamar. Podés revisar las primeras 50 posiciones de ambos listados a continuación y ver la selección completa de 2003 desde este enlace y la de 2020 desde este otro.
Rolling Stone - Top 50 de Mejores discos de la historia (2020):
01. Marvin Gaye – What's Going On
02. The Beach Boys – Pet Sounds
03. Joni Mitchell – Blue
04. Stevie Wonder – Songs in the Key of Life
05. The Beatles – Abbey Road
06. Nirvana – Nevermind
07. Fleetwood Mac – Rumours
08. Prince and the Revolution – Purple Rain
09. Bob Dylan – Blood on the Tracks
10. Lauryn Hill – The Miseducation of Lauryn Hill
11. The Beatles – Revolver
12. Michael Jackson – Thriller
13. Aretha Franklin – I Never Loved a Man the Way I Love You
14. The Rolling Stones – Exile on Main Street
15. Public Enemy – It Takes a Nation of Millions to Hold Us Back
16. The Clash – London Calling
17. Kanye West – My Beautiful Dark Twisted Fantasy
18. Bob Dylan – Highway 61 Revisited
19. Kendrick Lamar – To Pimp a Butterfly
20. Radiohead – Kid A
21. Bruce Springsteen – Born to Run
22. The Notorious B.I.G. – Ready to Die
23. The Velvet Underground & Nico – The Velvet Underground
24. The Beatles – Sgt. Pepper's Lonely Hearts Club Band
25. Carole King – Tapestry
26. Patti Smith – Horses
27. Wu-Tang Clan – Enter the Wu-Tang (36 Chambers)
28. D'Angelo – Voodoo
29. The Beatles – The White Album
30. The Jimi Hendrix Experience – Are You Experienced?
31. Miles Davis – Kind of Blue
32. Beyoncé – Lemonade
33. Amy Winehouse – Back to Black
34. Stevie Wonder – Innervisions
35. The Beatles – Rubber Soul
36. Michael Jackson – Off the Wall
37. Dr. Dre – The Chronic
38. Bob Dylan – Blonde on Blonde
39. Talking Heads – Remain in Light
40. David Bowie – The Rise and Fall of Ziggy Stardust and Spiders From Mars
41. The Rolling Stones – Let It Bleed
42. Radiohead – OK Computer
43. A Tribe Called Quest – The Low End Theory
44. Nas – Illmatic
45. Prince – Sign O' the Times
46. Paul Simon – Graceland
47. Ramones – Ramones
48. Bob Marley and the Wailers – Legend
49. OutKast – Aquemini
50. Jay-Z – The Blueprint
Rolling Stone - Top 50 de Mejores discos de la historia (2003):
01. The Beatles – Sgt. Pepper's Lonely Hearts Club Band
02. The Beach Boys – Pet Sounds
03. The Beatles – Revolver
04. Bob Dylan – Highway 61 Revisited
05. The Beatles – Rubber Soul
06. Marvin Gaye – What's Going On
07. The Rolling Stones – Exile on Main Street
08. The Clash – London Calling
09. Bob Dylan – Blonde on Blonde
10. The Beatles – The White Album
11. Elvis Presley – The Sun Sessions
12. Miles Davis – Some Kind of Blue
13. The Velvet Underground & Nico – The Velvet Underground
14. The Beatles – Abbey Road
15. The Jimi Hendrix Experience – Are You Experienced?
16. Bob Dylan – Blood on the Tracks
17. Nirvana – Nevermind
18. Bruce Springsteen – Born to Run
19. Van Morrison – Astral Weeks
20. Michael Jackson – Thriller
21. Chuck Berry – The Great Twenty-Eight
22. Robert Johnson – The Complete Recordings
23. John Lennon – Plastic Ono Band
24. Stevie Wonder – Innervisions
25. James Brown – Live at the Apollo
26. Fleetwood Mac – Rumours
27. U2 – The Joshua Tree
28. The Who – Who's Next
29. Led Zeppelin – Led Zeppelin
30. Joni Mitchell – Blue
31. Bob Dylan – Bringing It All Back Home
32. The Rolling Stones – Let It Bleed
33. Ramones – Ramones
34. The Band – Music From Big Pink
35. David Bowie – The Rise and Fall of Ziggy Stardust and Spiders From Mars
36. Carole King – Tapestry
37. The Eagles – Hotel California
38. Muddy Waters – The Antology
39. The Beatles – Please Please Me
40. Love – Forever Changes
41. Sex Pistols – Never Mind the Bollocks, Here's the Sex Pistols
42. The Doors – The Doors
43. Pink Floyd – The Dark Side of the Moon
44. Patti Smith – Horses
45. The Band – The Band
46. Bob Marley and the Wailers – Legend
47. John Coltrane – A Love Supreme
48. Public Enemy – It Takes a Nation of Millions to Hold Us Back
49. The Allman Brothers Band – At Fillmore East
50. Little Richard – Little Richard