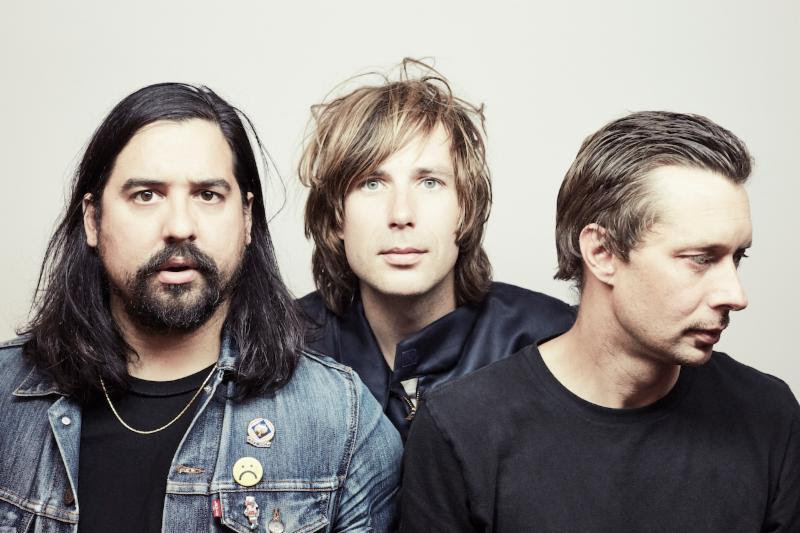 Mister Heavenly, el supergrupo conformado por Ryan Kattner (o Honus Honus de Man Man), Nick Thorburn (Islands, The Unicorns) y Joe Plummer (Cold War Kids, Modest Mouse), vuelven este 6 de octubre con su primer disco en 6 años: Boxing the Moonlight, a editarse por Polyvinyl.
El sucesor de Out of Love (2011) contará con 11 canciones que tratan sobre el amor y el afecto, encontrando al grupo en "un humor rudimentario a la vez que consolidan un sonido más duro".
En un comunicado, Thorburn dijo:
"Parecía una buena idea retomar el objeto principal del primer disco. Ese fue un momento más emocional, pero creo que este disco es mucho más físico. No sé si es un cliché, pero se siente como un disco de Los Ángeles".
A modo de adelanto podemos ver el lyric video del tema que abre el álbum, "Beat Down", seguido por el arte de tapa y lista de temas:

01. Beat Down
02. Blue Lines
03. Makin' Excuses
04. Hammer Drop
05. George's Garden
06. No Floor
07. Magic Is Gone
08. Pink Cloud Compression
9. Crazy Love, Vol. III
10. Dead Duck
11. Out Of Time